Perfect your Salah
with KHUSHU
Connecting Muslims around the globe with local Masajid for daily Salah while promoting & achieving Khashioon
DOWNLOAD NOW FREE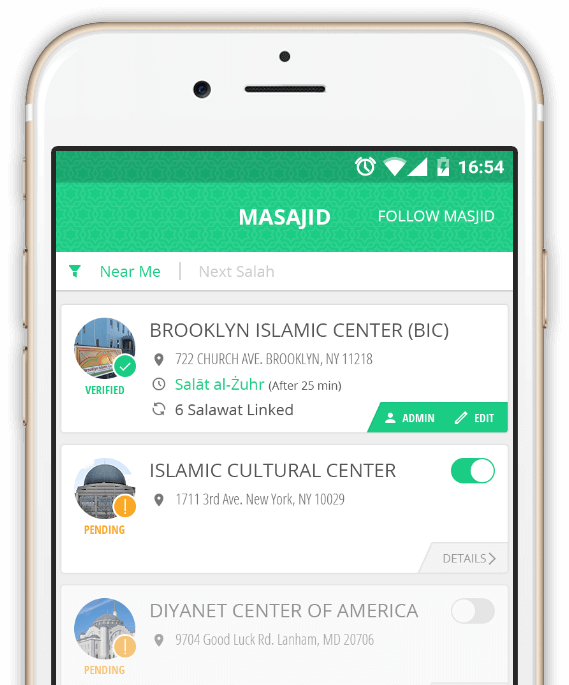 Successful indeed are the believers those who in prayer are khashi-oon
SURA MU-MINUN : 1 – 2

Search your local Masjid or on the go for accurate Salah/Iqamah time.

You can also create your own one-time/recurring Salah for yourself.

Engage yourself and follow Masajid for awesome events near you. Don't forget to bring friends and family members.

Auto or manually silent your phone only for the duration of salah and events. Earn more hashanah by praying with Khushu'.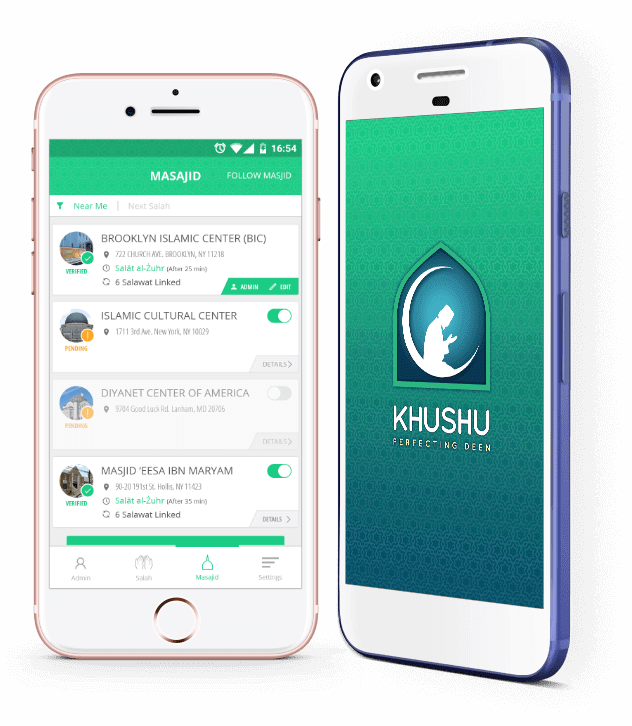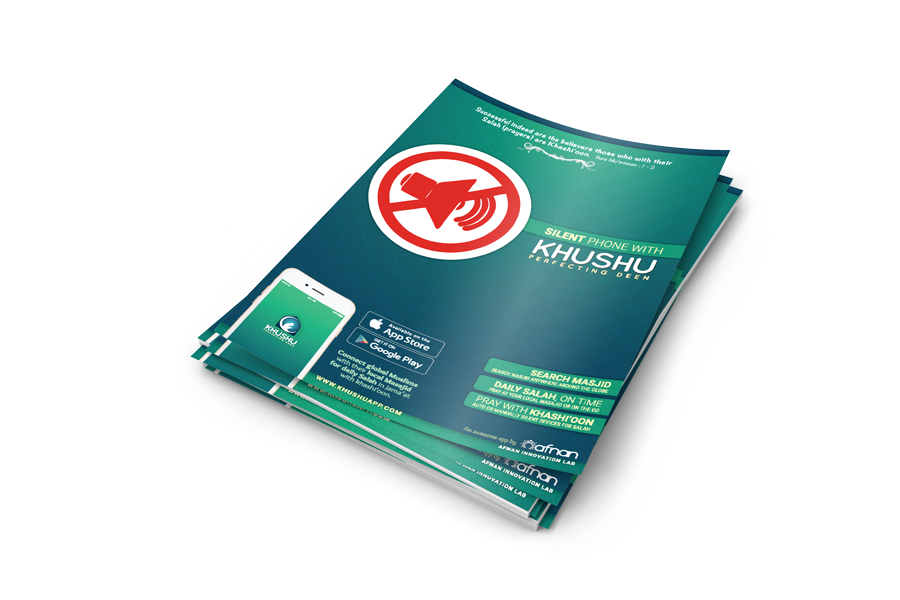 KHUSHU FLYERS
DOWNLOAD FOR FREE
Print & post at your local Masjid. Help the Ummah performing Salah on-time in Jamaat with KHUSHU.
KHUSHU IS GROWING WITH LOVE
So whoever does good equal to the weight of an atom, shall see it. [ Az-Zalzalah : 7 ]
MASJID IMAM/ADMIN
Our awesome team is working hard to bring you creative and valuable features to better engage your Musallun and manage Masjid.

DAILY SALAH/PRAYERS TIME
Add or update daily Salah times and promote everyone to pray in jama'at for hasanah

SALAH WITH JAMA'AT
Promote your local Muslimin to pray in jama'at for greater hasanah

NO MORE RING RING!
Add Salah/events with auto/manual silent options to avoid sudden rings during Salah or events.

ORGANIZE EVENTS. IT'S SIMPLE.

KHUSHU FLYER
Print and post amazing looking flyers in the Masjid as a friendly reminder to silence phone during Salah and events.

ACCEPT DONATIONS
Accept one-time or monthly donations from amazing donors for the incredible services your Masjid provides to the community.
DOWNLOAD NOW FREE
PRICING
KHUSHU is free. Forever.
We just ask you to remember us in your Du'a.
FREE ACCOUNT
$0
KHUSHU is free, forever, for you to connect with Masajid for daily prayers and attend awesome events
FREE ACCOUNT
---
Search and follow Masajid
Add your own Salah
Enable/disable specific Salah
Salah Reminders
Auto/manually silent phone during Salah
MASJID ADMIN
AWESOME FEATURES ARE COMING SOON THAT WE'RE SURE YOU'LL LOVE.
MASJID ADMIN ACCOUNT
---
Add/Manage Masjid
Add Salah
Push notifications to followers
Download Flyer
Keep us in your prayers, insha'Allah.  Follow us at Twitter and Facebook for updates.
WE'RE SOCIAL TOO
A GOOD WORD LIKE A GOOD TREE, WHOSE ROOT IS FIRMLY FIXED AND IT'S BRANCHES REACHES UP INTO THE SKY
[SURAT IB'RAHIM: 24]
OUR MISSION
Connect global Muslims with local Masajid.